Your port for NDIS business management
Enable NDIS businesses to become more streamlined and efficient
services booked with dock'd
people supported by dock'd
in NDIS funding currently
managed by dock'd
in invoices raised
using dock'd
Our hybrid design provides greater flexibility and data security.
dock'd is the only software solution for disability support providers that gives you the option to run your business any way you want. By utilising a hybrid configuration, you are not just restricted to being cloud-based, meaning you get to choose the way you operate, access and store your data and minimise downtime.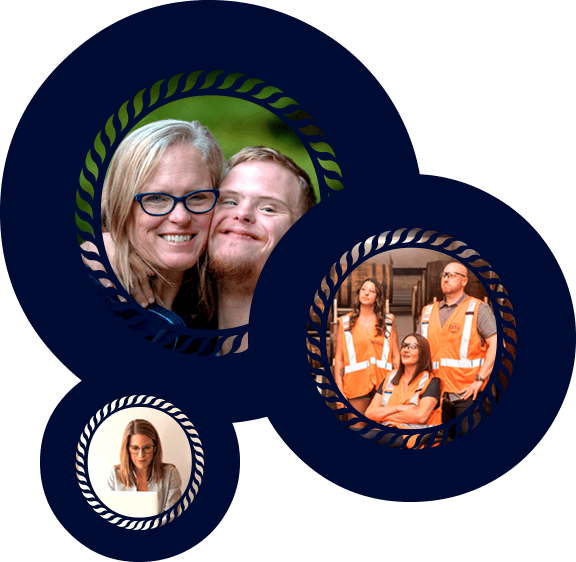 Designed to make NDIS business life easier
Local or cloud based technology means you can work from anywhere on any device
Forget spending thousands on induvial pieces software and subscriptions
dock'd by Lasso gives business owners the management tools they need to step away from the day to day grind of working within their business, allowing them the freedom to have time for more than just work.
We believe in giving you the tools you need to make the most of dock'd.
The NDIS and dock'd are dynamic, and updates are performed monthly to keep up with a changing environment, and can be tailored to the specific needs of your business.
The difference between Lasso Solutions and other software companies is their customer service. They genuinely care about helping resolve whatever software problem you are having and doing it quickly. Having tried three different providers that promised the world and then didn't deliver I knew I had struck gold when I found and engaged Lasso Solutions services. I'll never use anyone else.
Ariel Endean
Lasso Customer
The dock'd app/ software system is pretty amazing! The software system helps us to do our job more efficiently! Saves me a lot of time chasing staff for their progress notes! So easy to navigate and pretty straight forward app to use! Highly recommend!
Cherady Russell
Compliance Officer
dock'd has been an awesome experience from the minute we engaged the company in. The team has been truly an asset and helped us to streamline some many standalone systems in place. Furthermore when we have had an emergency, the team at dock'd has jumped in without delay and overcome issues. We highly recommend Dock'd to all other NDIS providers and encourage them to not delay and implement today!
Damien Ferguson
CEO - PHM Health Pty Ltd
dock'd is not only the best and easiest to use software but offer the best customer service I've come across. What's incredible is their willingness to add/adapt the program to provide a feature that solves a problem unique to your business. No other software company has ever shown me this level of flexibility. Lasso Solutions is genuinely committed to helping my business run well and be more profitable.
Marcus Nicholls
Lasso Customer
We have been looking for an NDIS app that covers it all and we finally found it here. dock'd is the best we ever used. with dock'd you can do it all: organising your staff shifts, calendars, entering all documentations, reminders, payrolls, NDIS bulk payments, billings, incident reports, complaints, entering shift notes through the phone apps, tracking your travelling, updated NDIS Price Arrangement... please name it and dock'd has it
Kevin Tuene
Owner - Beyond Disability Supports
fixed per month
per state or territory

** Free sessions reset annually upon anniversary.
Unused sessions don't carry over
*** $0.14 per additional message
fixed per month
per state or territory

** Free sessions reset annually upon anniversary.
Unused sessions don't carry over
*** $0.12 per additional message
fixed per month
per state or territory

** Free sessions reset annually upon anniversary.
Unused sessions don't carry over
*** $0.10 per additional message